About Us
Having Started Our Commercial Operations in 2007, by Mr. Pragnesh Thakkar, in the field of Lighting Fixtures, Wooden Flooring, Vinyl Flooring,Sports Flooring,Ceiling, Auditorium Curtain Mechanism ,Curtain & blinds, Wall paper and Other Projects Materials. We are the importer of some products among these and can give the best rate for the projects.

It is our great pleasure to take this opportunity to extend to our sincere appreciation to all those who has encourage and supported "Jupiter Enterprise" throughout its year of successful development and expansion.

Now the "Jupiter Enterprise" is taking a further step towards to cope-up with tough competition in the future. Development of the "Jupiter Enterprise" is the result of dedications and concerted efforts of the staff as well as continues support from its business client.

Investment is a high quality product and customer's satisfaction will be the main Vision in the coming year.

We aim to provide uncompromised quality, with competitive rates, working in consonance with our manufacturers and importers.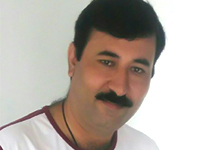 Mr. Pragnesh Thakkar
  +91 98981 93826
  +91 85301 65373